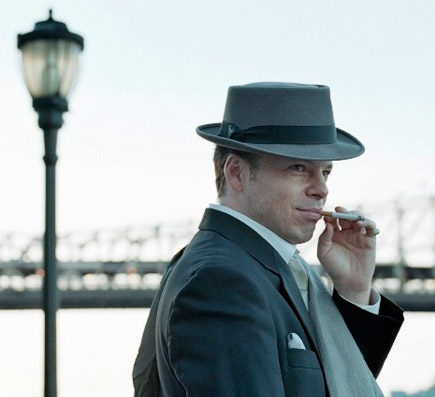 When Frank Sinatra hit the stage, it was always a "swinging affair"! This enormously talented entertainer, known as "The Voice", was the coolest cat to ever play Las Vegas…or anywhere for that matter! Now, a skilled New York actor is bringing the songs, the laughs and the charisma of Frank Sinatra back to life in "Swinging as Sinatra!"
This professional entertainer is highly skilled in improvisation and live interactive performance. When he performs, he not only captures the look and sound of "Ol' Blue Eyes", but his irresistible charm as well!
Just like one of his original performances, the show is completely spontaneous and full of ad-libs…making it a must see…over and over again!
"Fly Me to the Moon", "That's Life", "The Lady is a Tramp" and "New York, New York" are just some of the timeless classics you'll enjoy during the show along with a whole lotta ring-a-ding-ding!
"Swinging as Sinatra!" is a fun-filled musical celebration that re-creates the magic of "The Voice" and is as close as you can get to hanging out in the front row at the Copa!